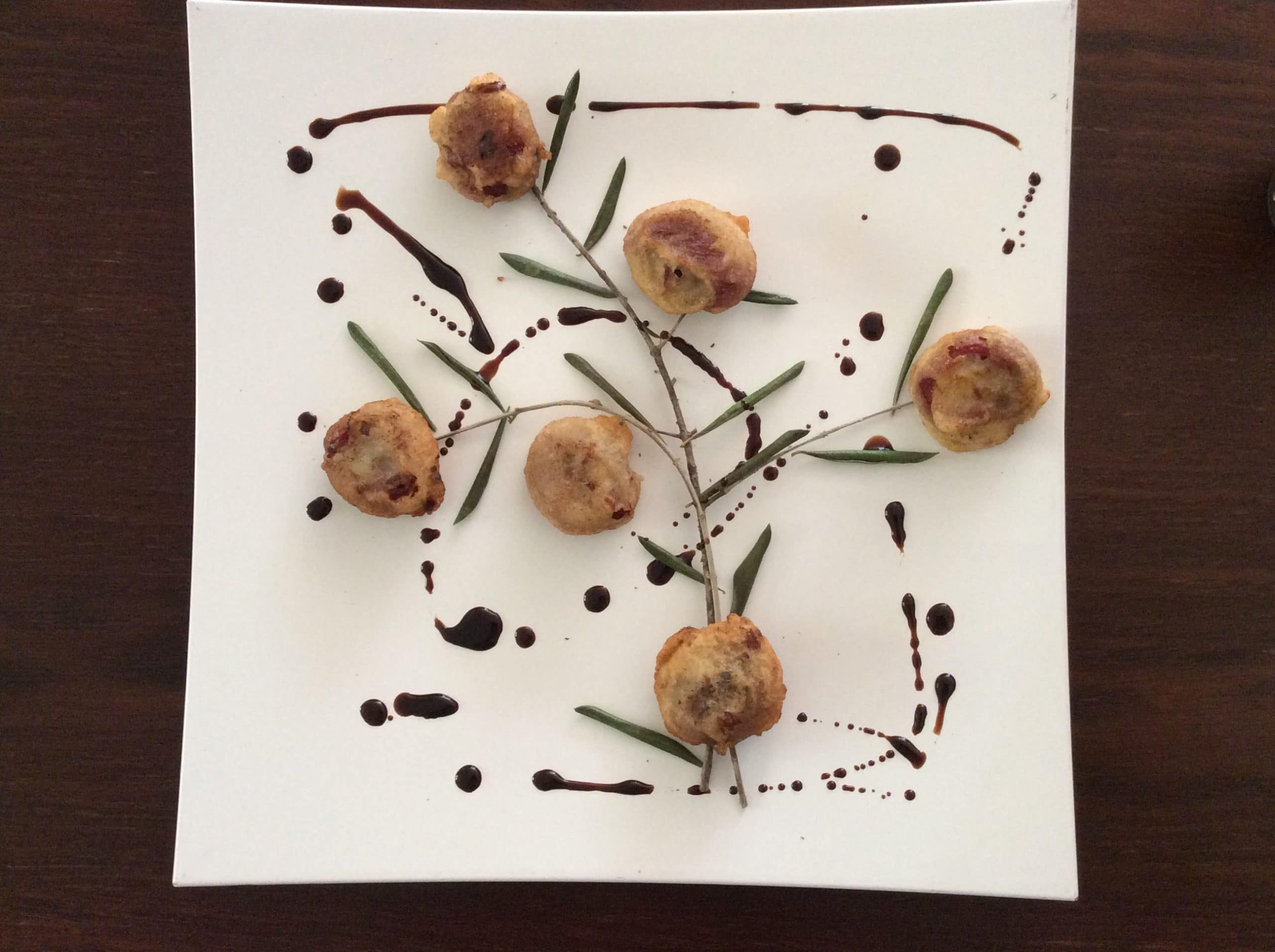 Amanida Ingredients
Braised cherry pimentoes
Kalamata in mediterranean marinade Broth
Servings
4
Ingredients
Cut bluefin tuna: 200 grs.
braised cherry pimentoes AMANIDA
Broth of braised cherry pimentoes AMANIDA, very cold
Rice flour
Kalamata in Mediterranean marinade broth for marinating.

Steps
1. Place the red tuna in a deep bowl and cover with the Kalamata broth for 30 minutes.
2. Chop the tuna and fill the pimentoes,
3. Prepare the tempura with the rice flour and the cold broth of the pepper.
4. Heat olive oil and fry the peppers passed through the tempura.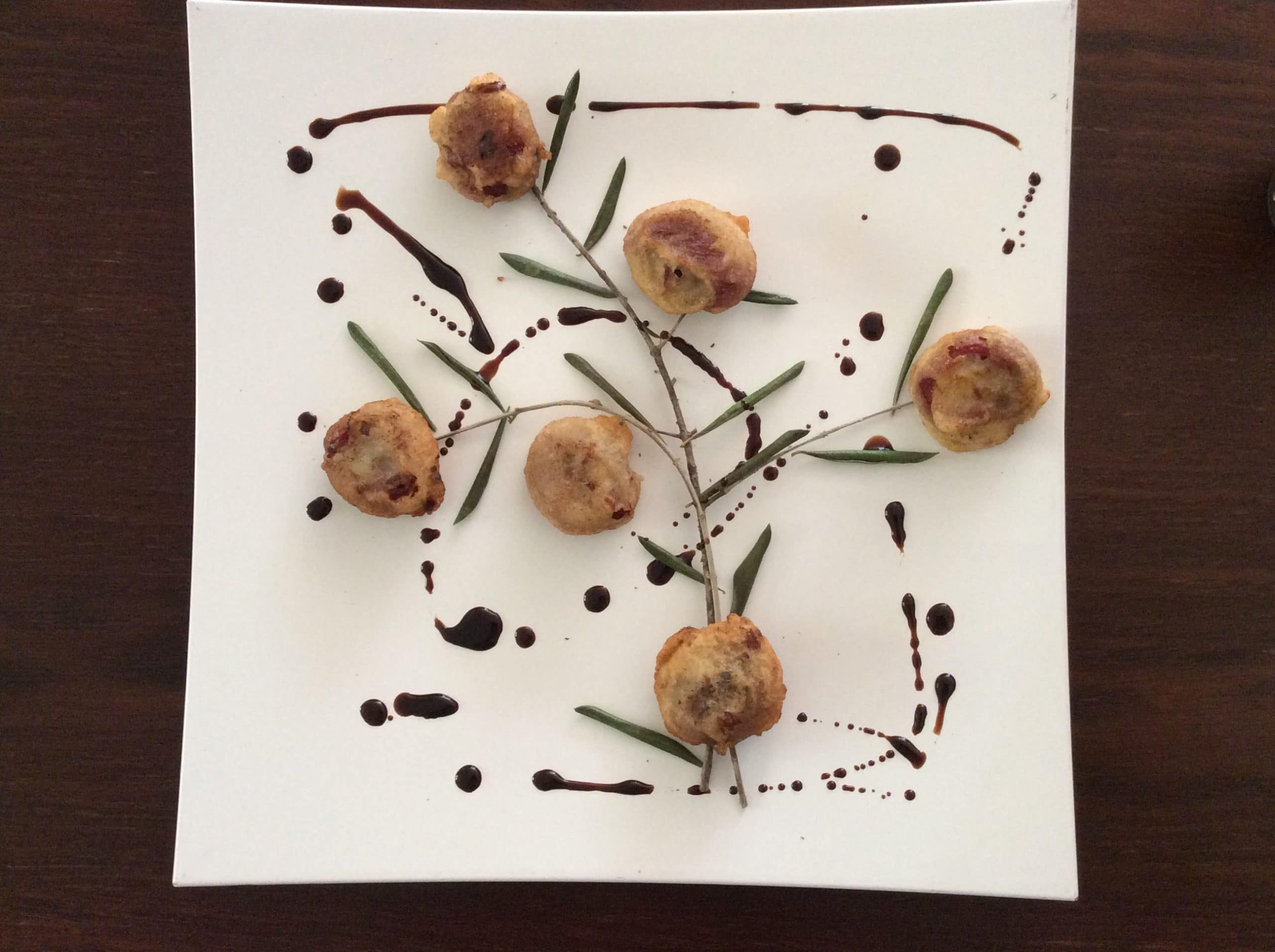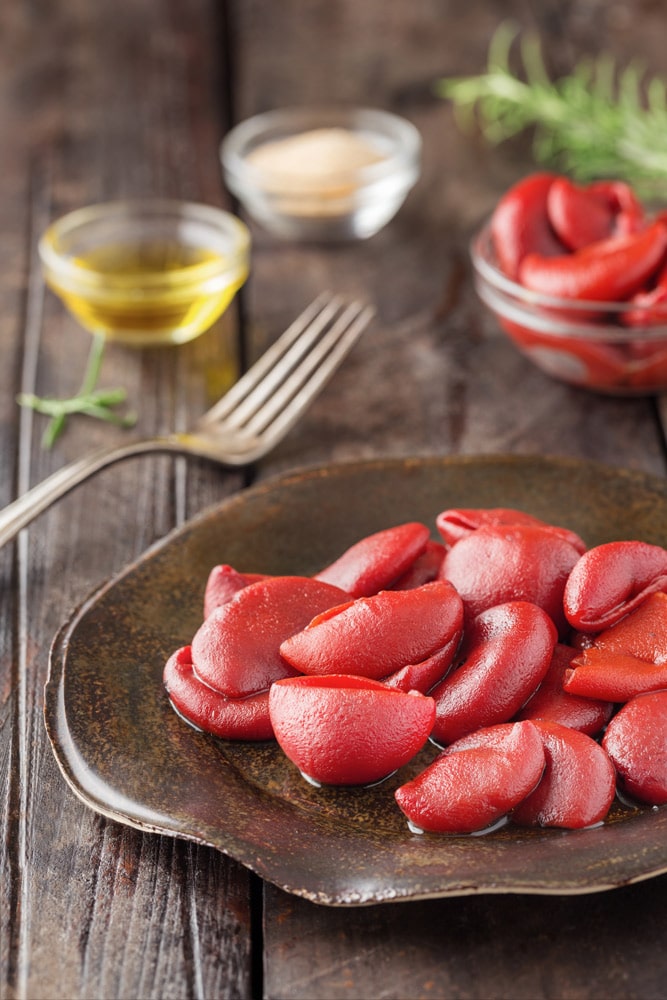 The sea gives us many unique products, but among them we can highlight the tuna in general and, more specifically, the bluefin tuna from the southern coasts of our peninsula.
We will make a tempura with this delicious fish and AMANIDA products.