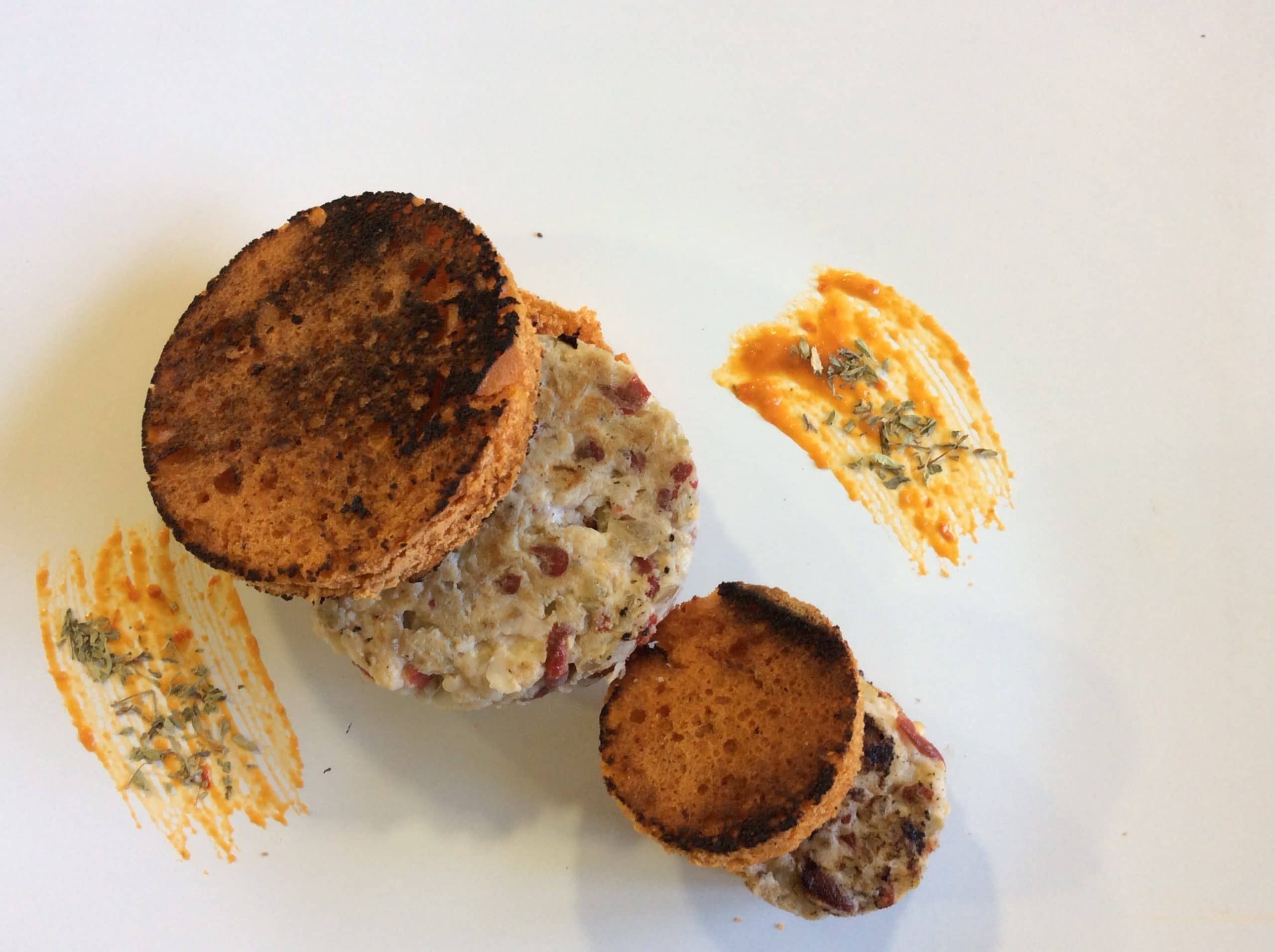 Amanida Ingredients
Roasted onions
Sun-dried tomatoes
Servings
4
Ingredients
Squid pod: 400 grs.
Boiled celerita Borettane AMANIDA: 30 grs
Sun dried tomatoes AMANIDA: 30 grs.
Dry tomato oil.
Pepper bread (see previous recipe).
Salt and pepper.


Steps
1. Chop the squid, the sun-dried tomatoes AMANIDA tomato and the braised onion borettane AMANIDA; salt and pepper
2. Mix well and add a little oil from the same tomato.
3. On a hot griddle, mold the burgers and brown them.
4. Mold the bread and toast it.
5. Assemble the burgers and serve.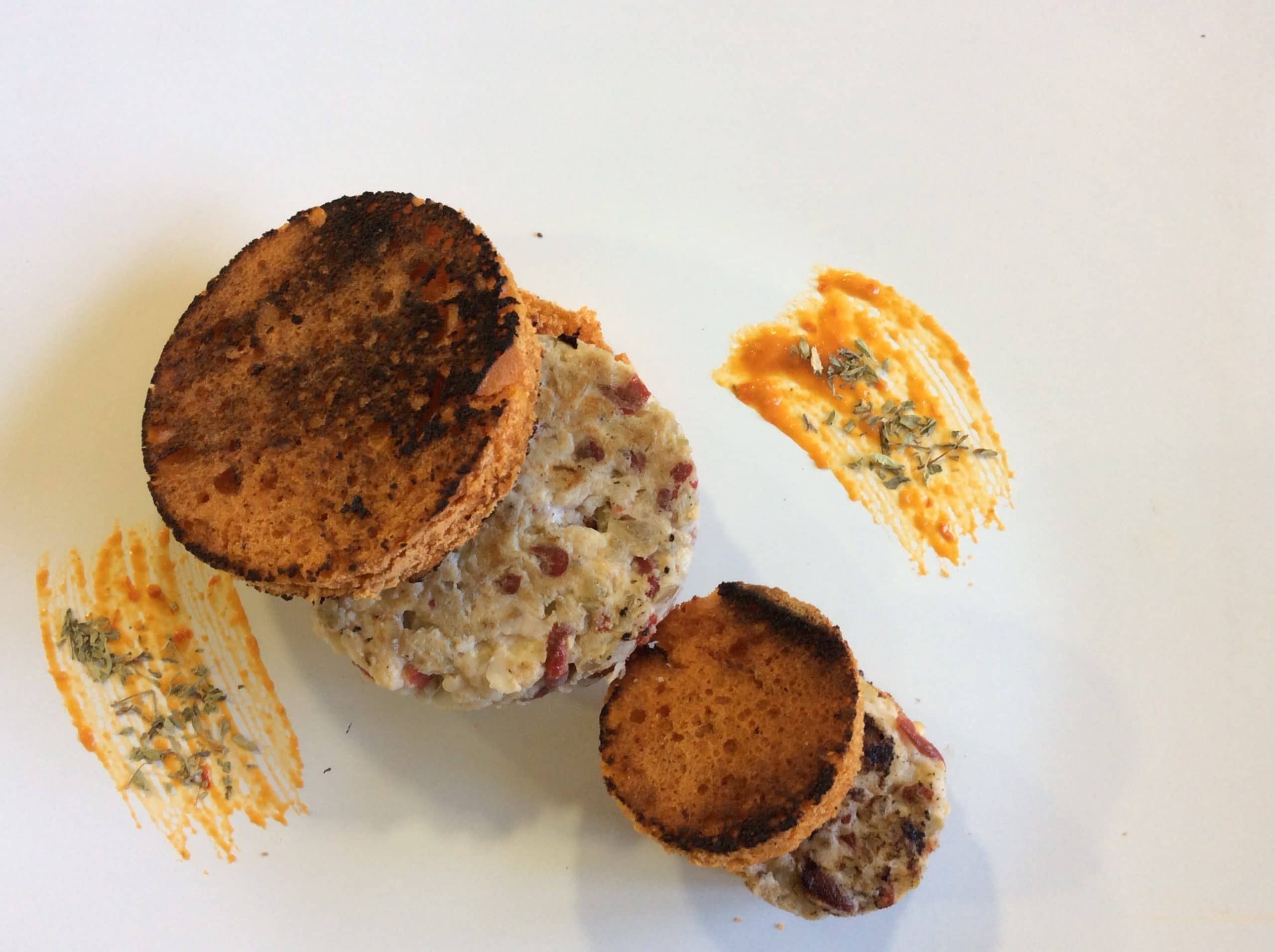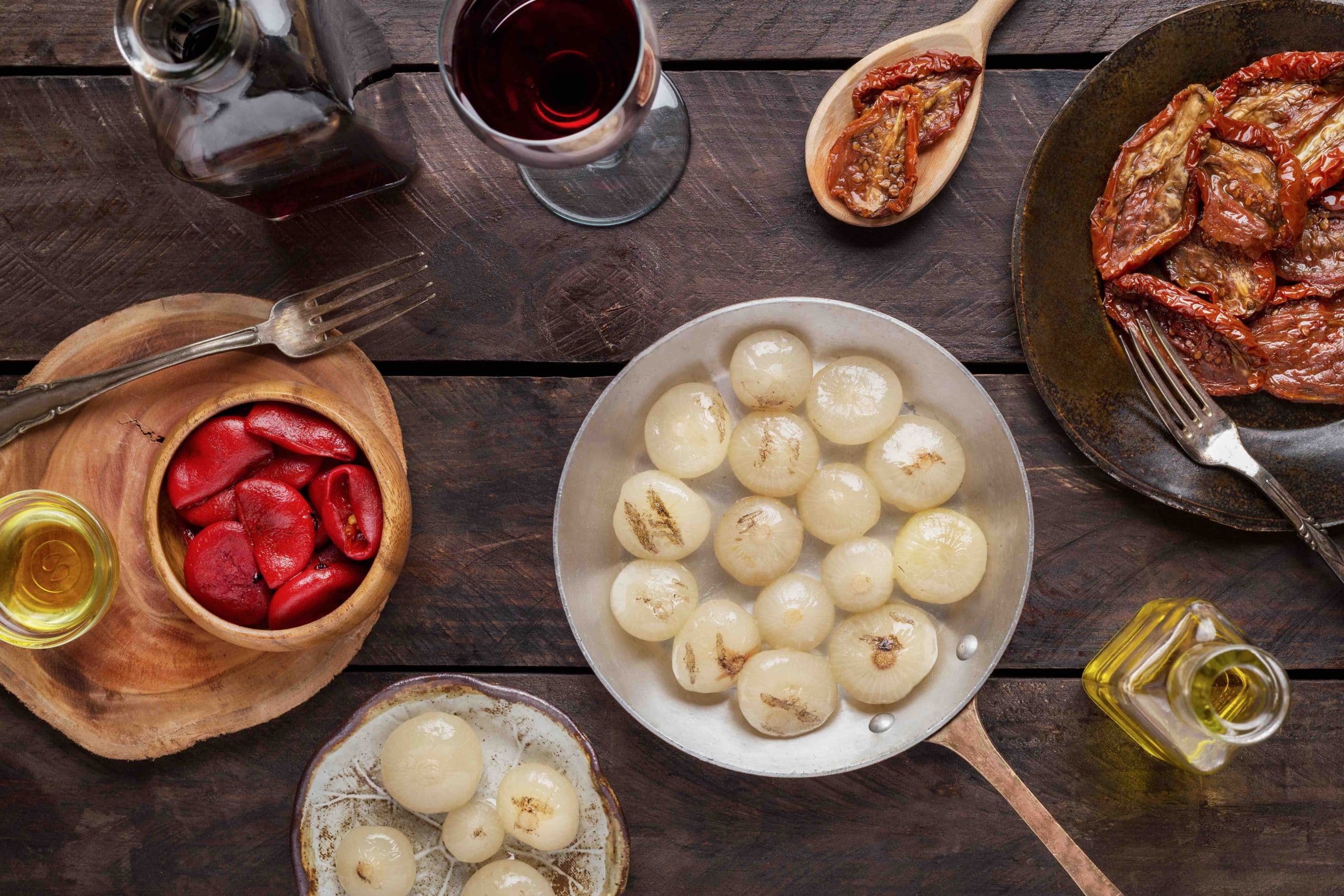 We present a fish burger (in this case using squid) combined with AMANIDA products that give it a very special touch.