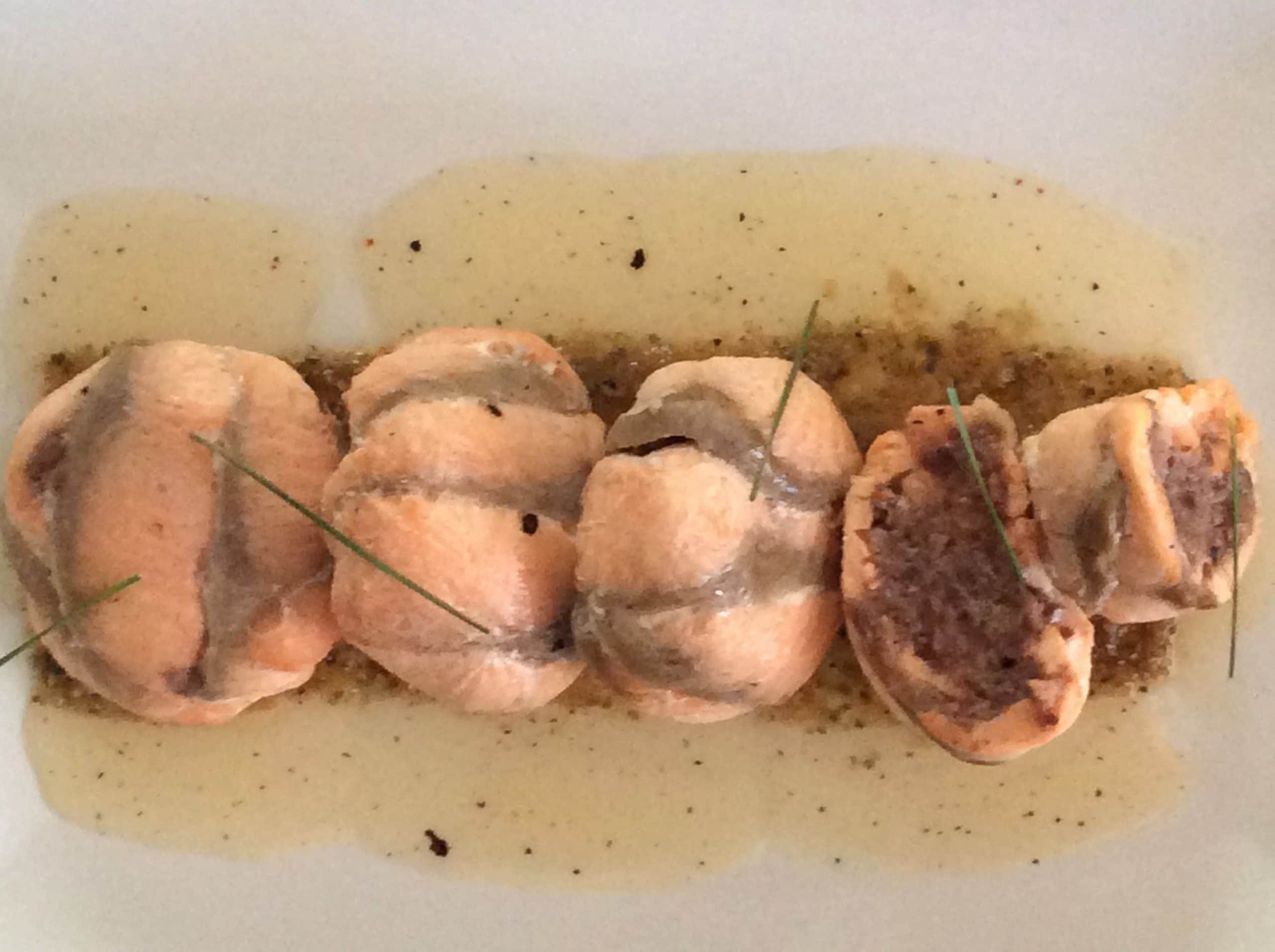 Amanida Ingredients
Braised cherry pimentoes
Servings
4
Ingredients
Fresh salmon: 400 grs.
Kalamata in mediterranean marinade AMANIDA: 100 grs.
Fish broth: 500 ml.
Juice of braised cherry pimentoes AMANIDA.
Film paper.

Steps
1. Boil the broth and remove it from the fire covering it.
2. Fillet the salmon in slices.
3. Crush the Kalamata until you get a paste.
4. On oiled film paper, spread the filleted salmon and place a portion of Kalamata paste; close, giving it the shape of donuts and introduce in the water 2 minutes.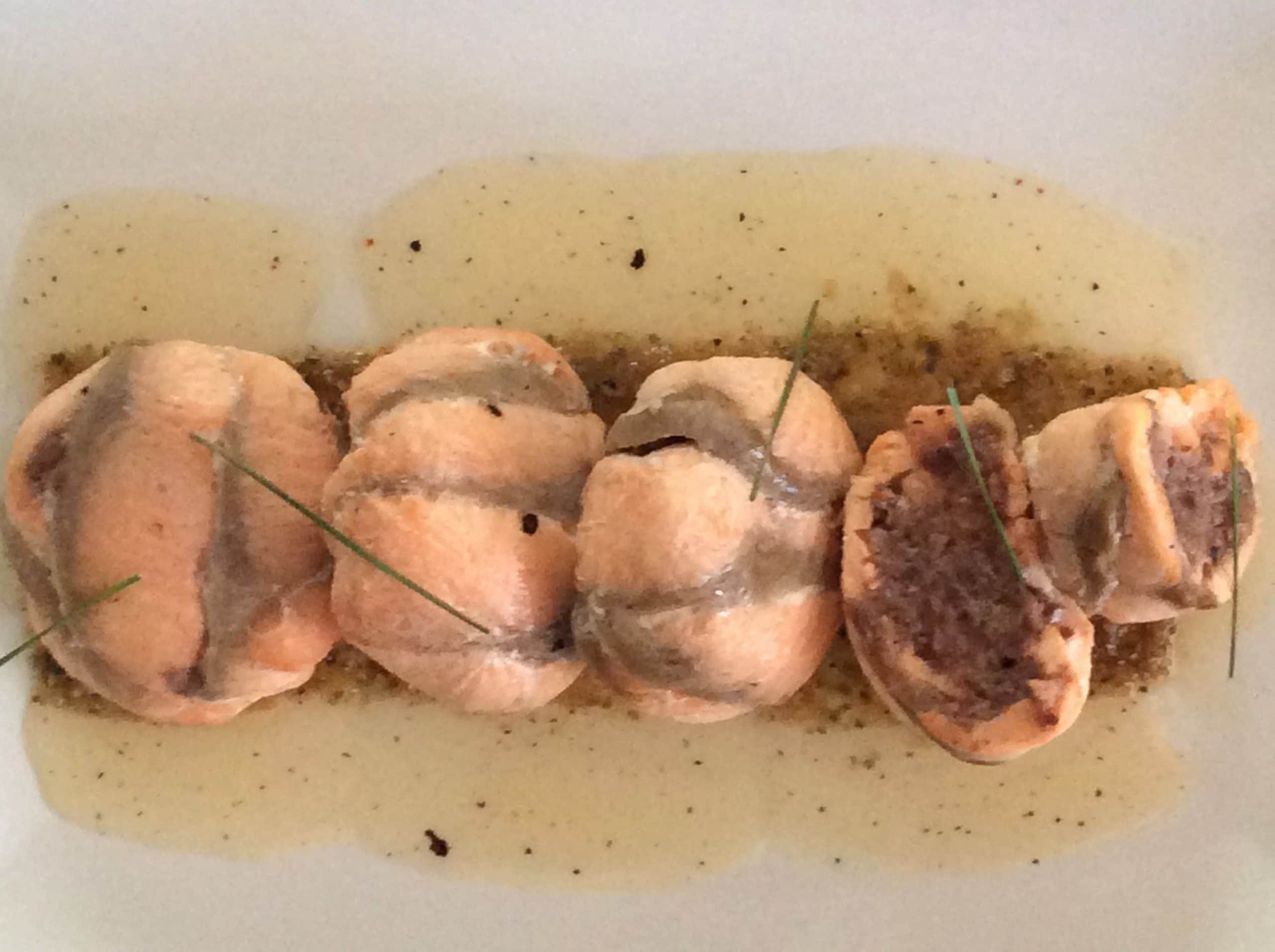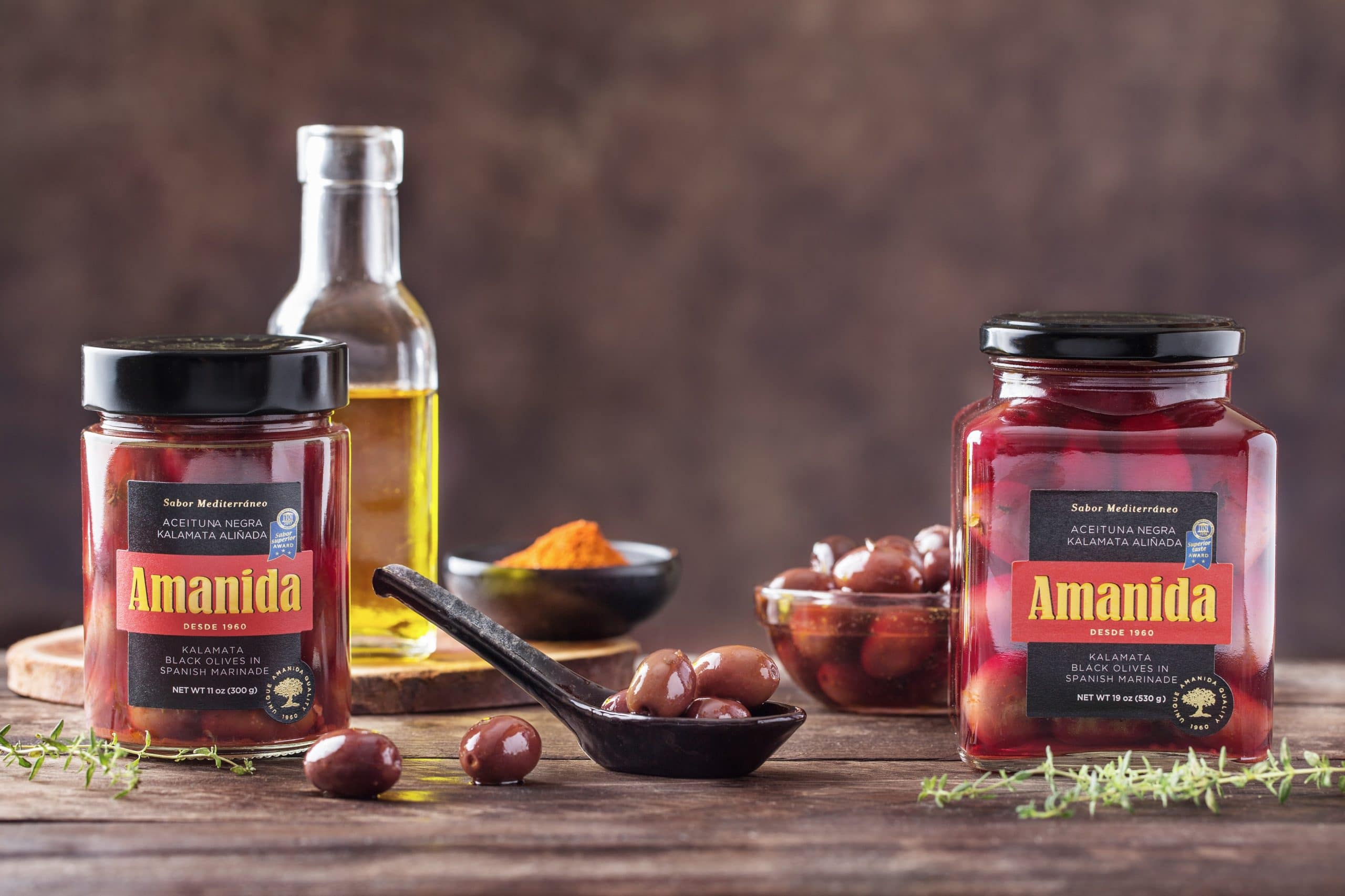 The salmon, with its fatty content, is very compatible with the natural acid of the olive, creating a very pleasant contrast in the mouth
It is a preparation that can be destined to a small cold appetizer or as a main dish by varying the size, in hot and, as we present here, with a gel of smoked broth of peppers.